Aproximate location of the Dales Way.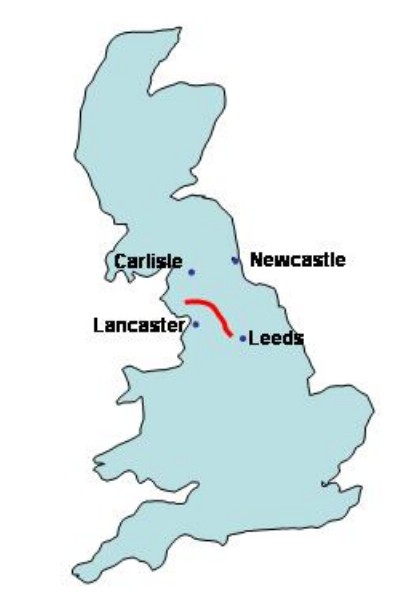 Haworth, just off the bus at Rawdon Road. On a detour before starting the proper Dales Way.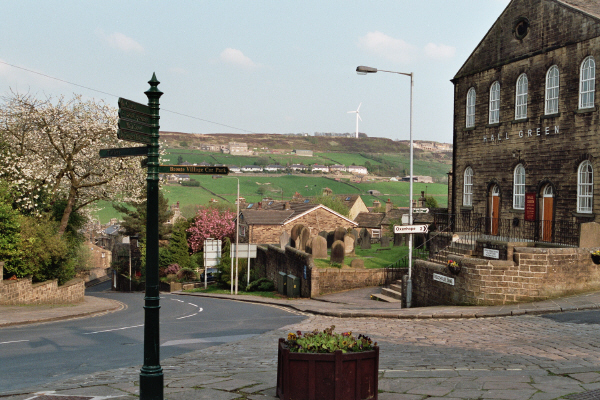 Haworth - Down Main Street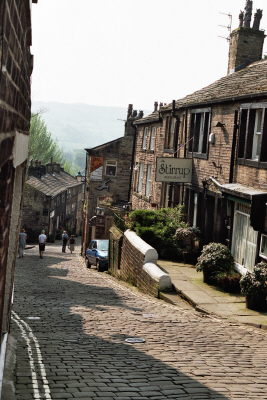 Haworth Tea Rooms - our B&B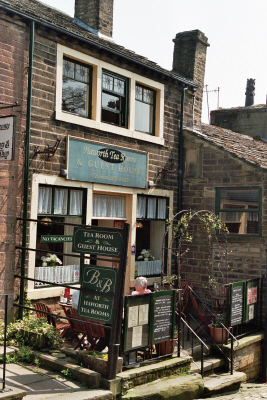 Haworth - Up Main Street to the White Lion Hotel for an evening meal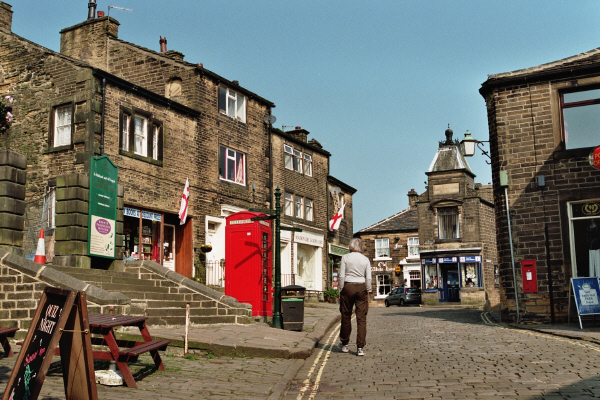 Haworth churchyard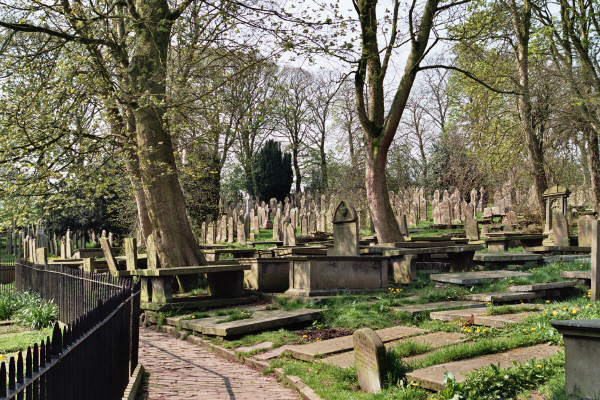 Towards Haworth rectory - now the Bronte museum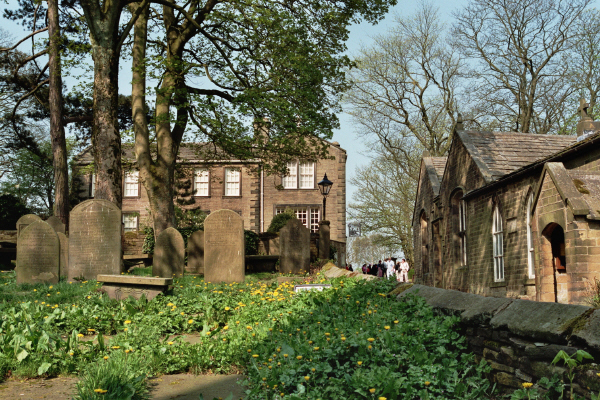 Towards Bronte Falls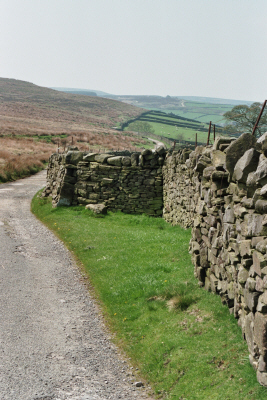 Time for a lunch break near Bronte Falls. This was a good place. Facial expressions can be misleading.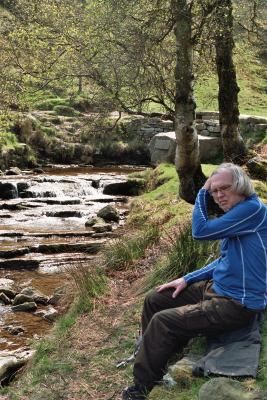 International signpost in Bronte country - close to the Pennine Way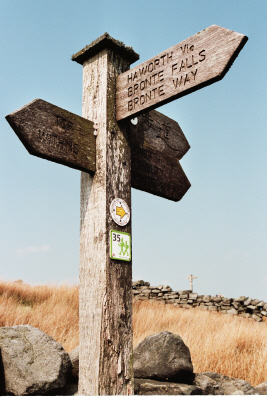 Our first official Dales Way signpost, probably on Toils Farm, at Eldwick.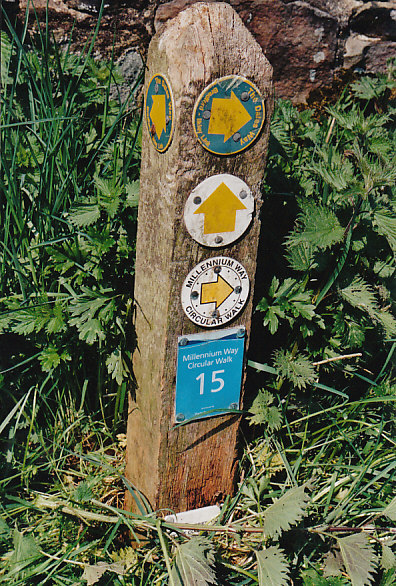 Looking back towards Dick Hudson's Inn, where we quenched our thirst in the traditional way.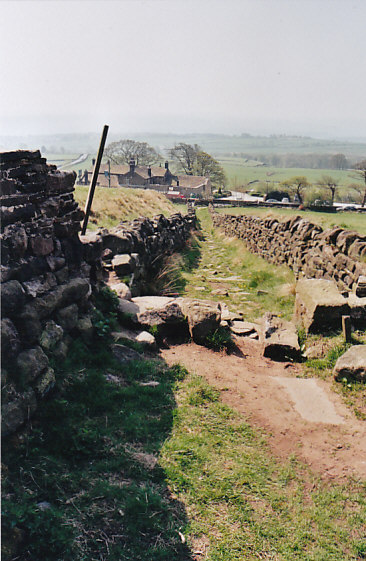 On Ilkley Moor.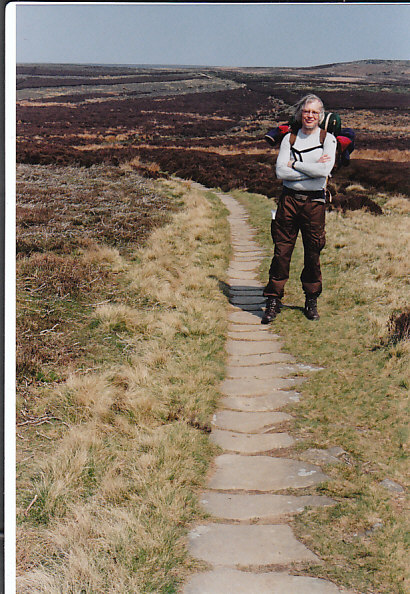 The Twelve Apostles stone circle on Ilkley Moor.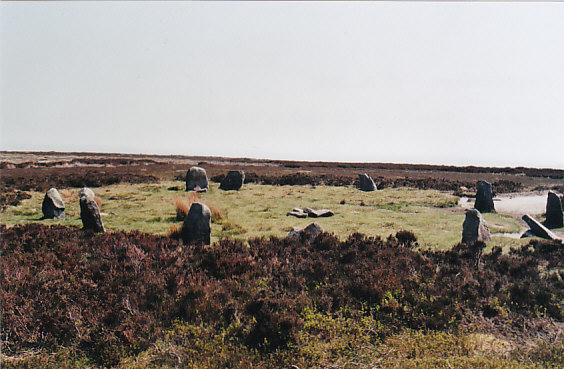 Overlooking Ilkley.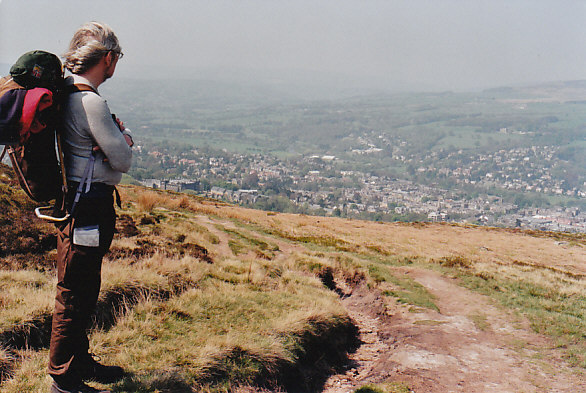 White Wells - once a Victorian spa.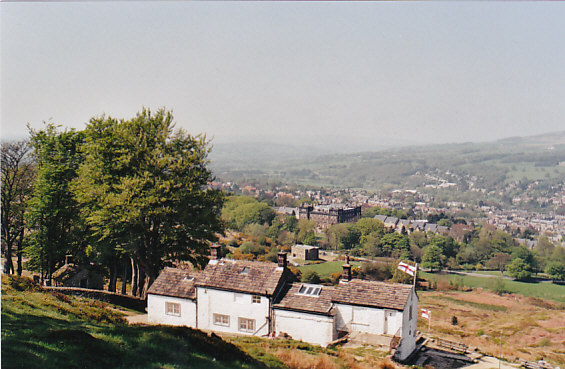 Denton View B&B.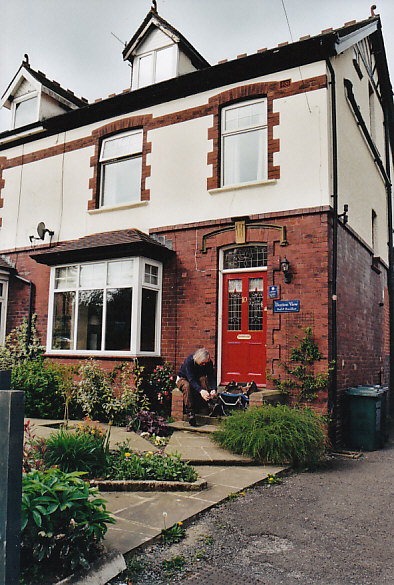 The riverside park in Ilkley.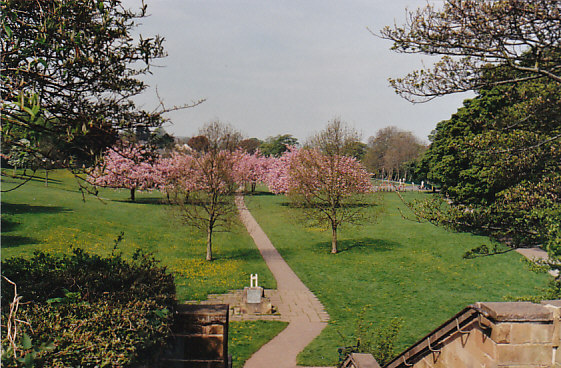 Old Ilkley bridge - official start of the Dales Way.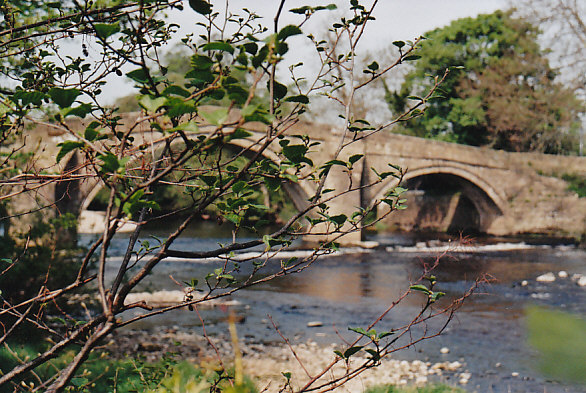 St. Peter's church, Addingham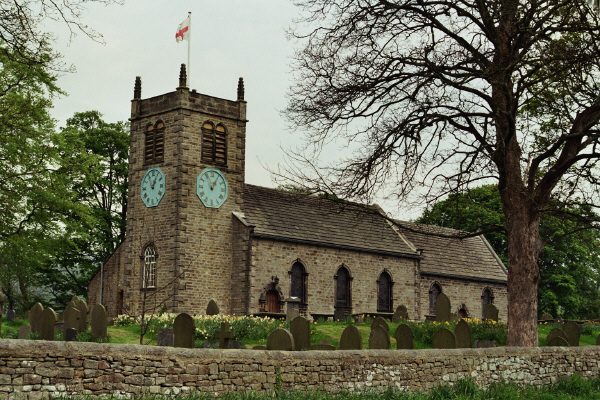 Weir - just above High Mill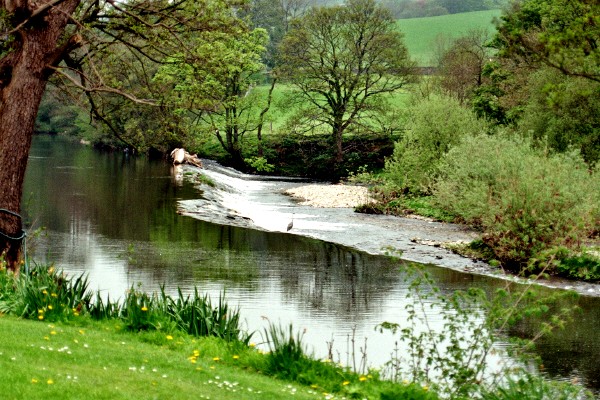 Steps - probably a bit beyond Fairfield House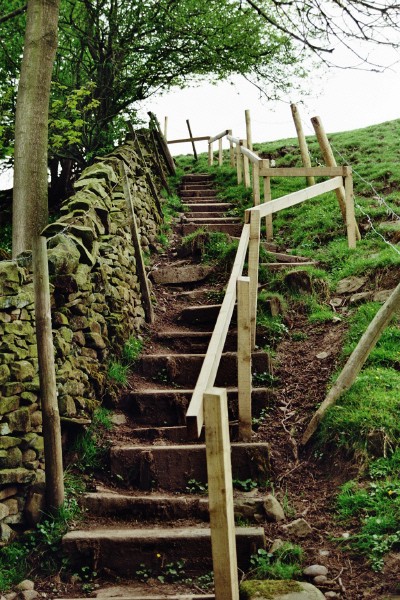 Old Bolton bridge - nearly hiding the new bridge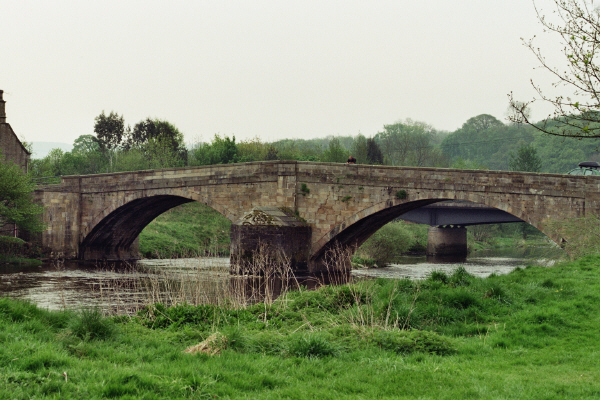 The canal in Skipton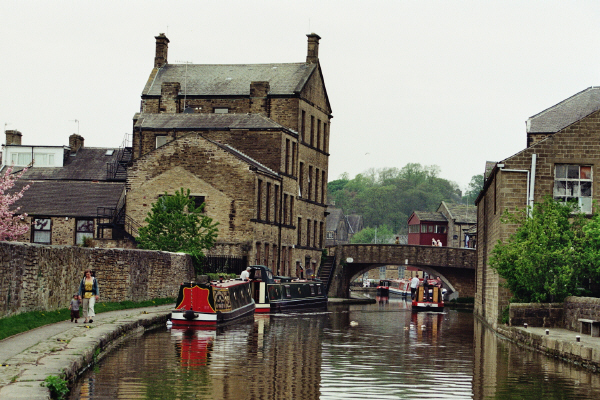 Skipton Park Guest'otel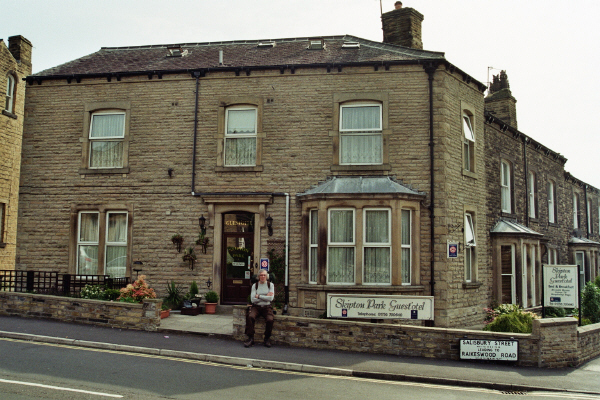 Old bags at Embsay station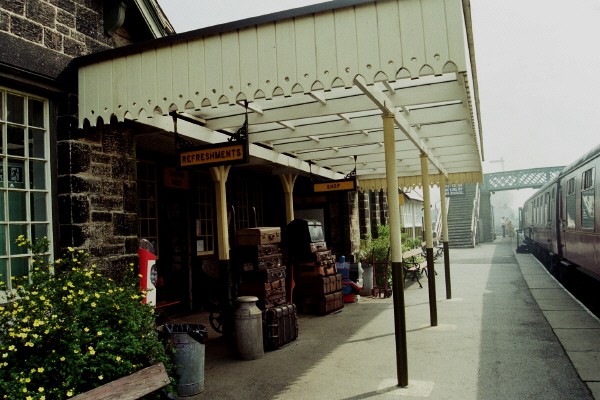 Locomotive no. 140 on the Embsay to Bolton Abbey line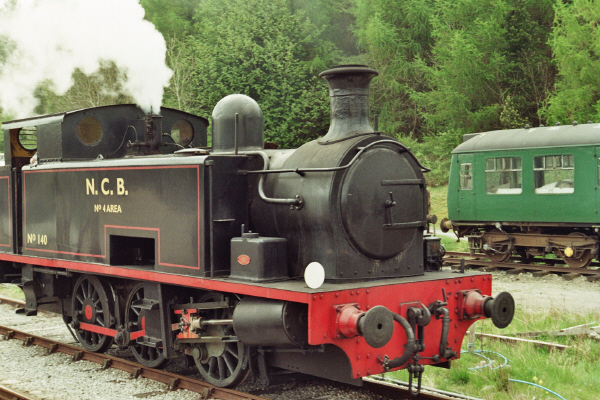 Stepping stones at Bolton Abbey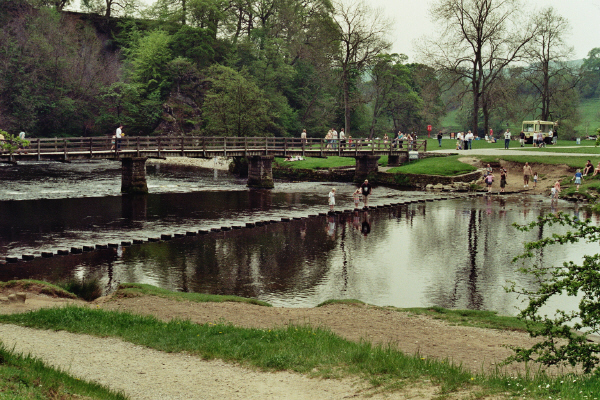 Bolton Priory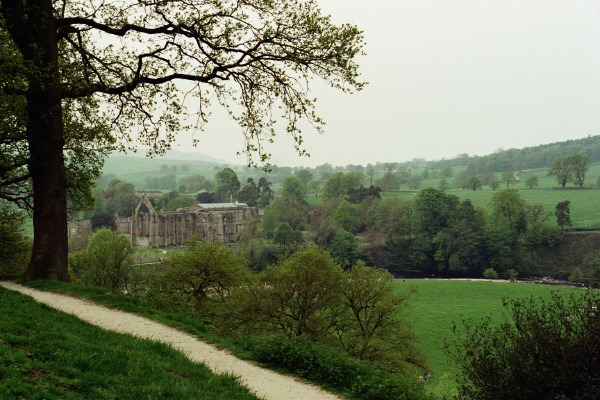 Wild garlic or Ramsons (Norw.: Ramsløk)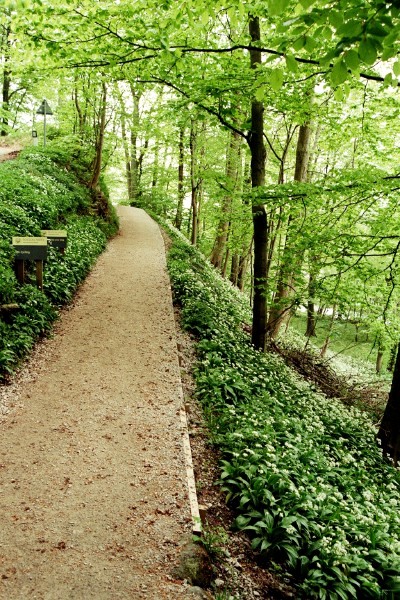 A trunk's worth of pennies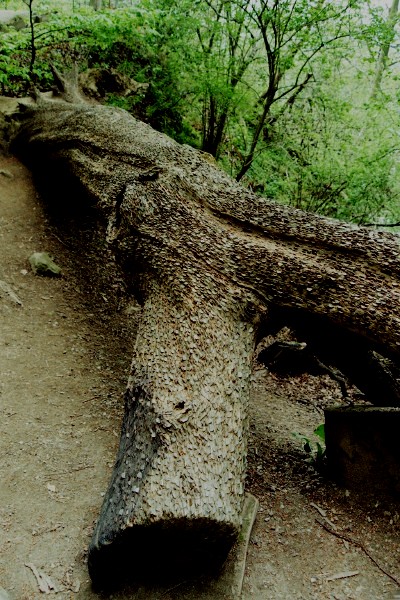 Aquaduct carrying water from Nidderdale across the Wharfe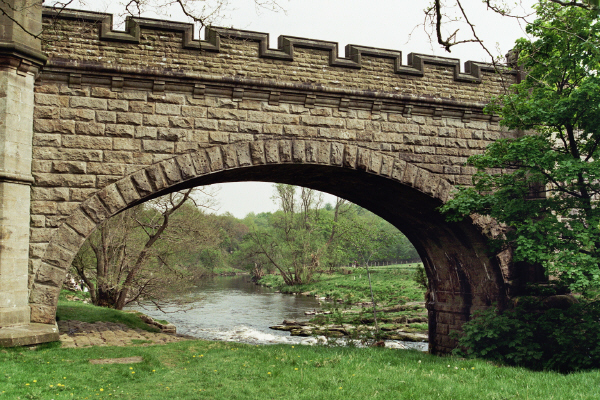 Barden bridge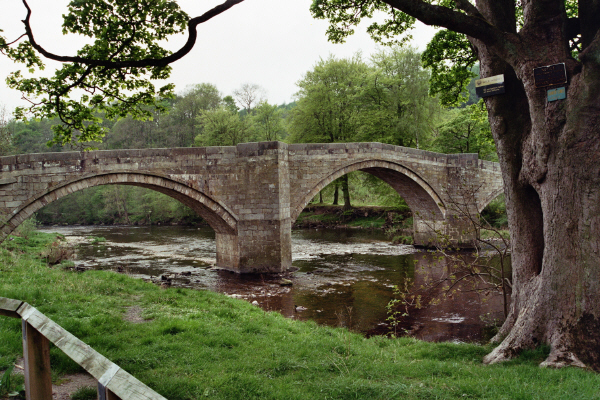 Appletreewick - Andras Farm B&B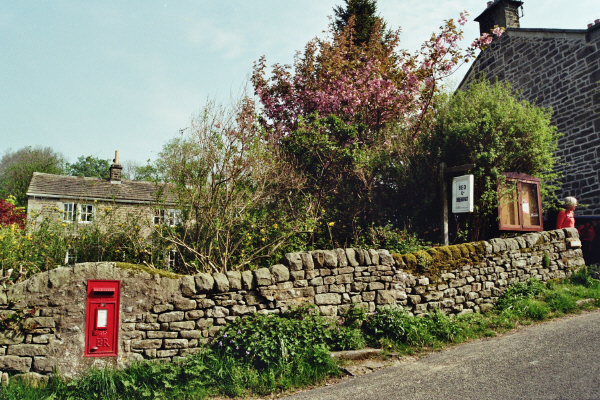 Appletreewick - enclosed path down to the River Wharfe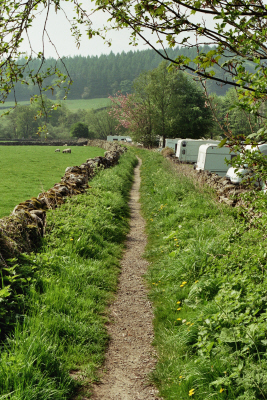 River Wharfe above Appletreewick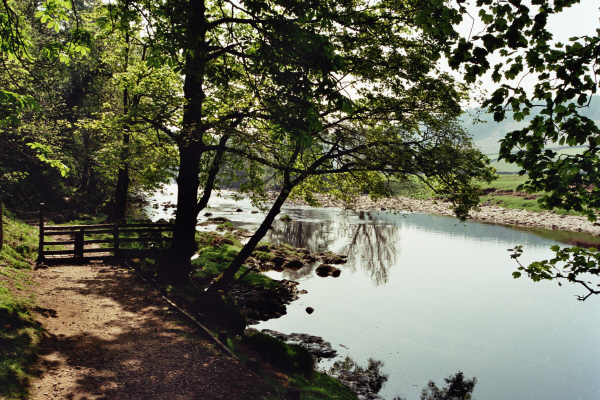 Approaching Burnsall - looking back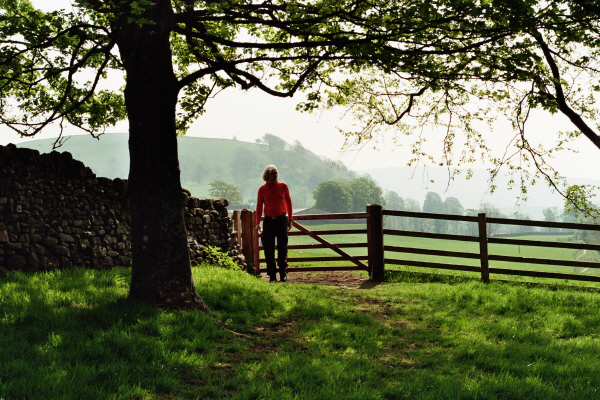 Burnsall - parking by the river on a fine Sunday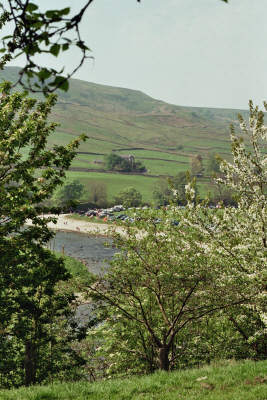 Burnsall bridge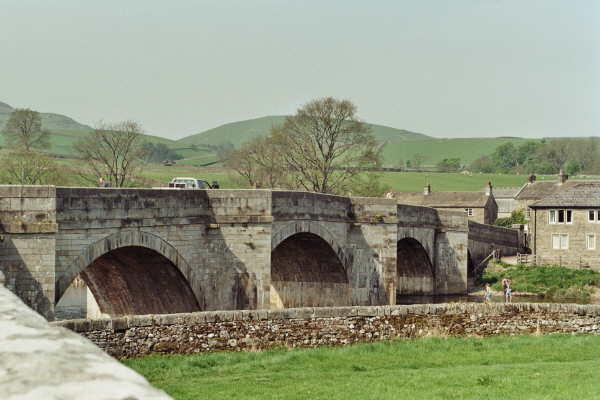 Burnsall - St. Wilfred's church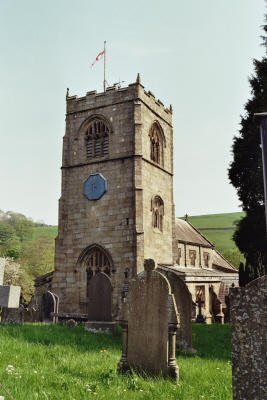 Lych gate leading in to St. Wilfred's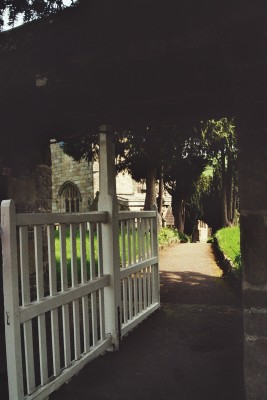 Loup Scar - above Burnsall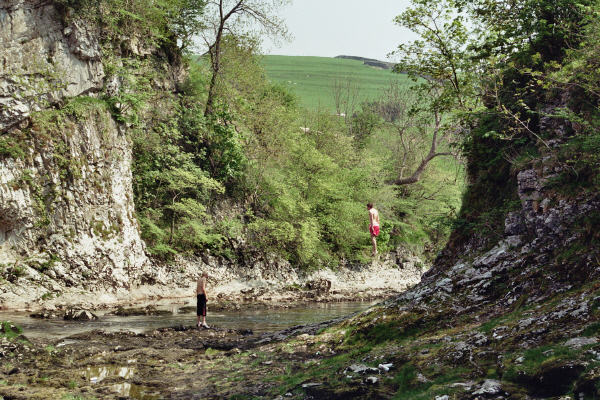 Postman's steps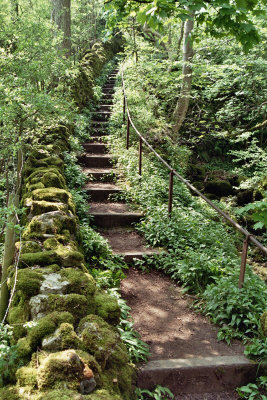 Stepping stones to Hebden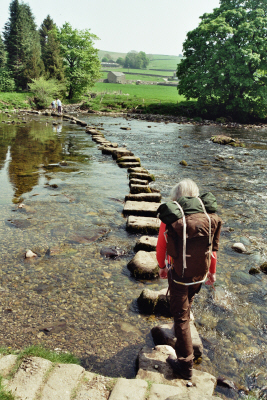 Hebden bridge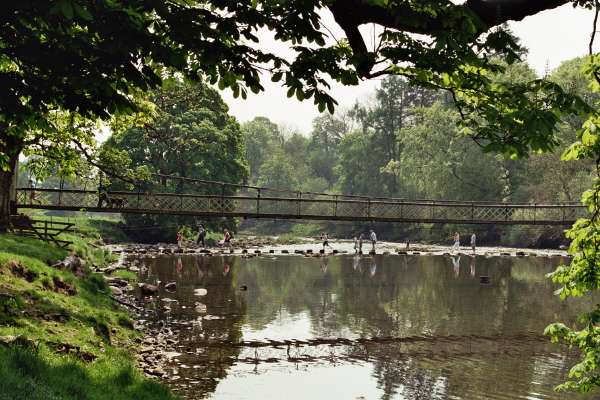 Linton falls from the wooden bridge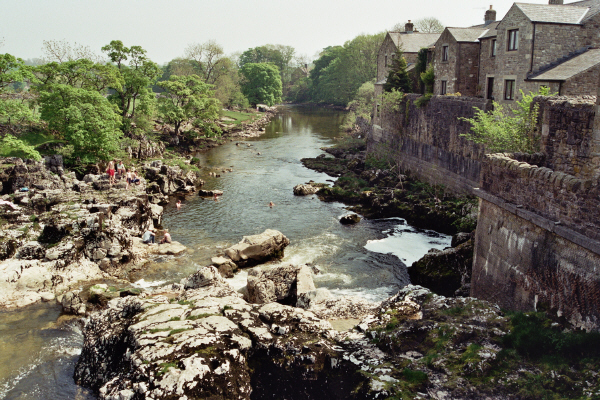 Grassington - Grove House B&B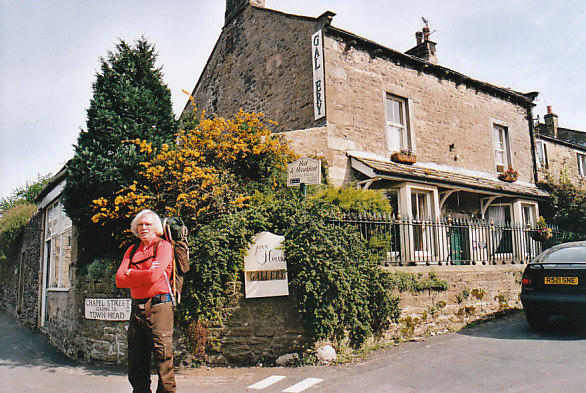 Leaving Grassington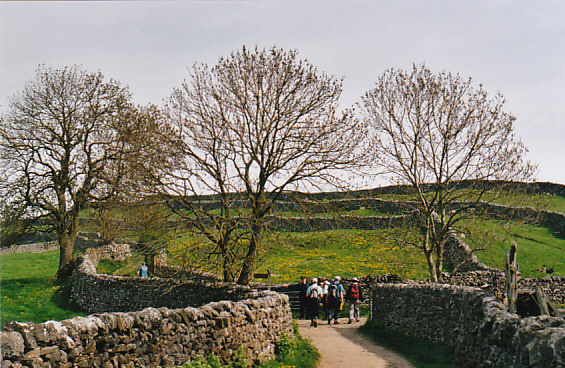 A stone stile just outside Grassington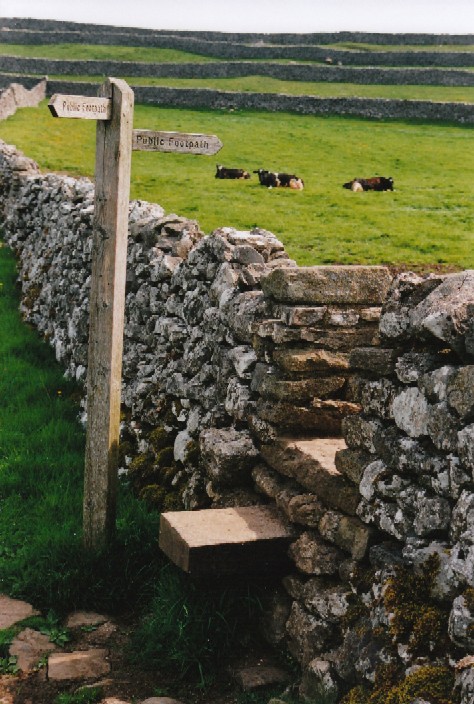 At or near Lea Green - site of prehistoric pastures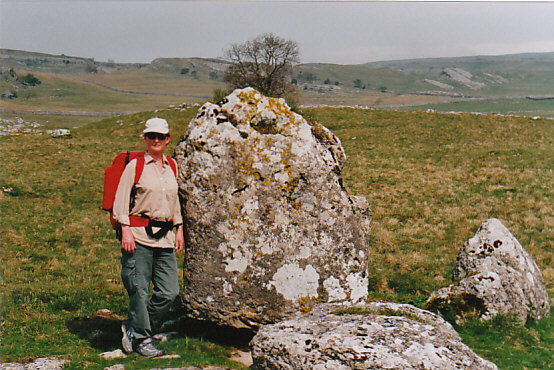 Cowslip, primula veris, (Norw.: Marianøkleblom)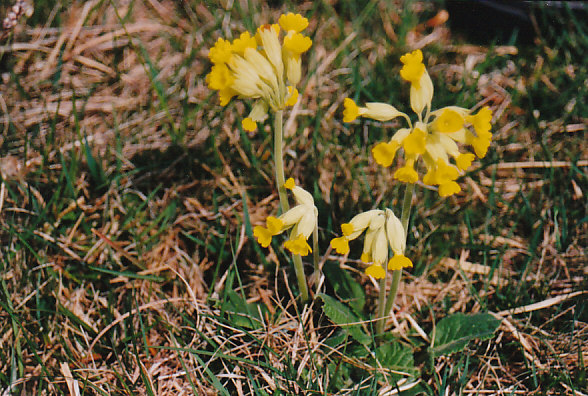 Conistone Pie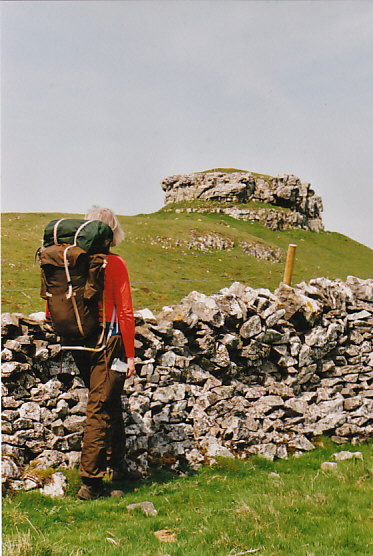 Highgate Leys Lane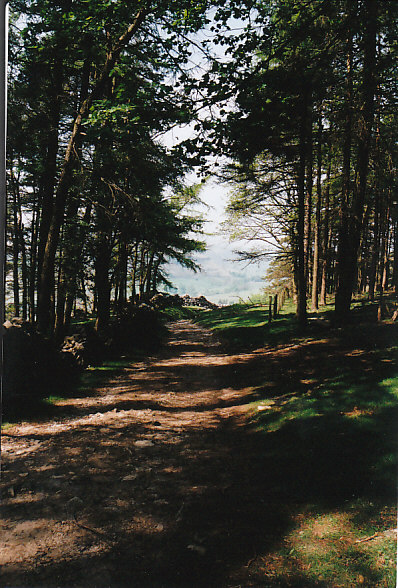 Approaching Kettlewell through a lot of sheep folds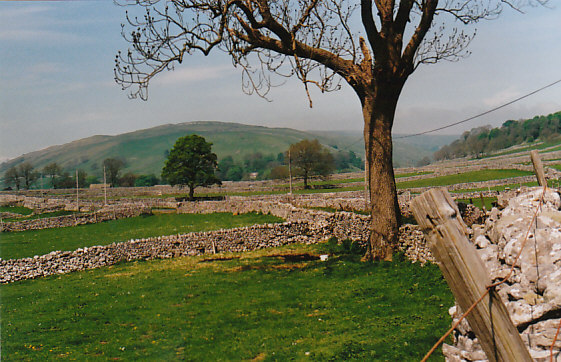 Along Kettlewell's beck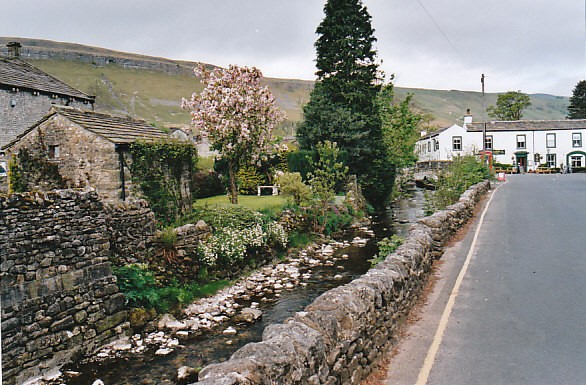 Pennycroft B&B is just over the bridge, between the pubs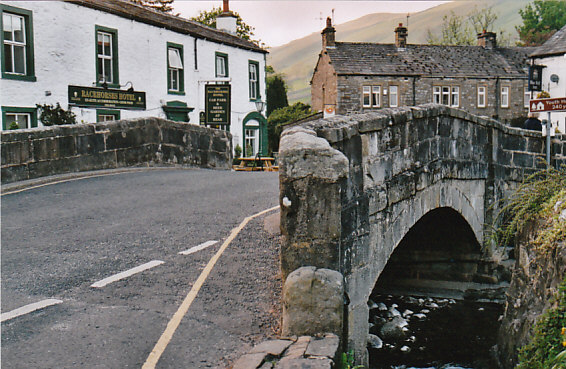 Blue Bell Inn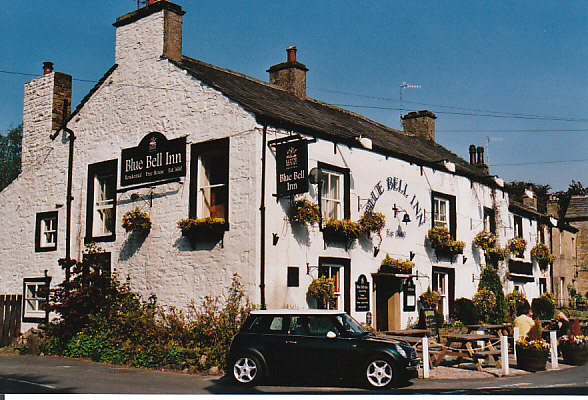 Leaving Kettlewell along the River Wharfe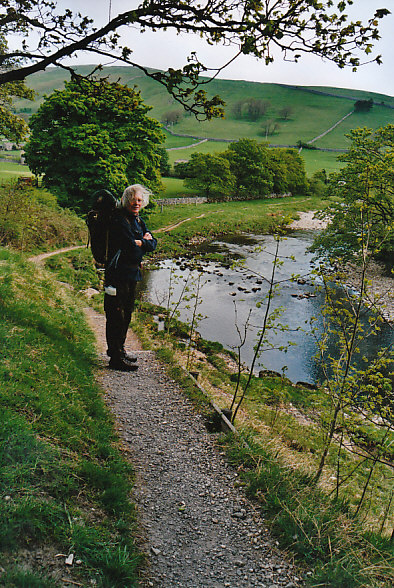 A stone barn in good repair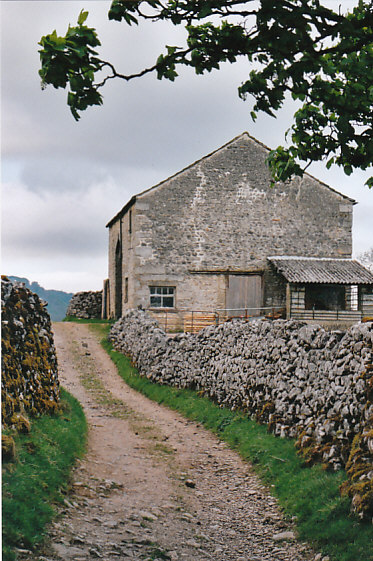 Towards Middlesmoor pastures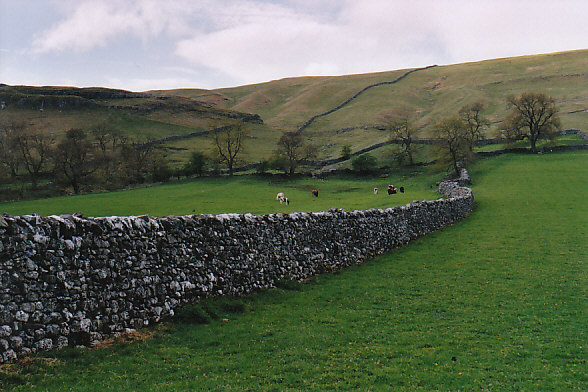 The lambs got smaller as we progressed up Wharfedale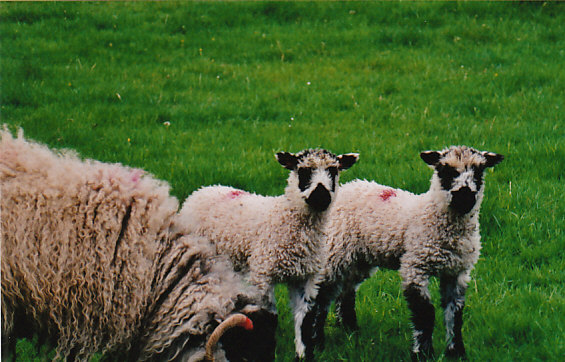 Along Birks Wood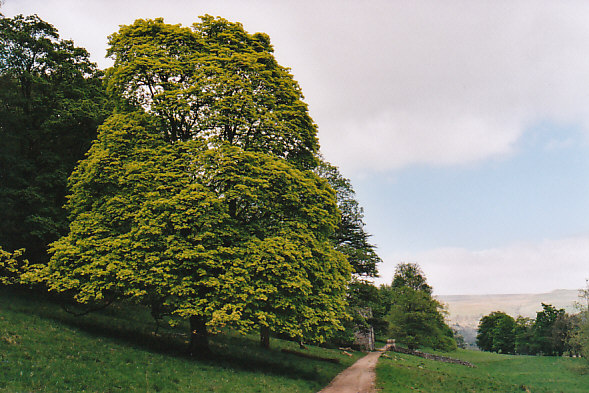 Turning down to rejoin the river bank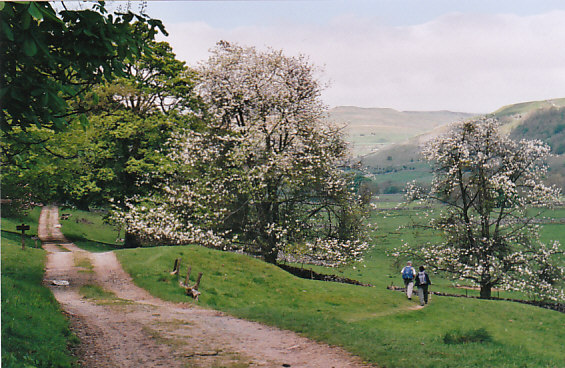 Buckden bridge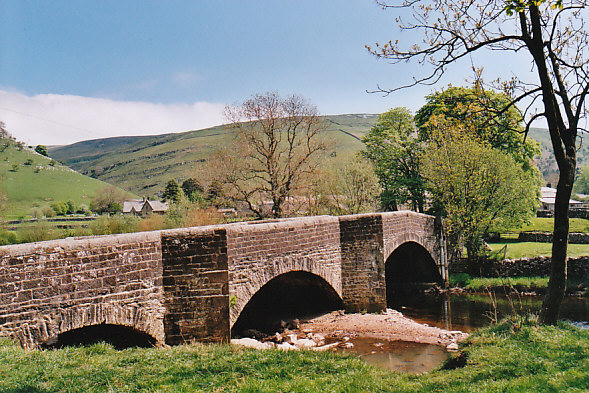 Buckden village below Buckden Pike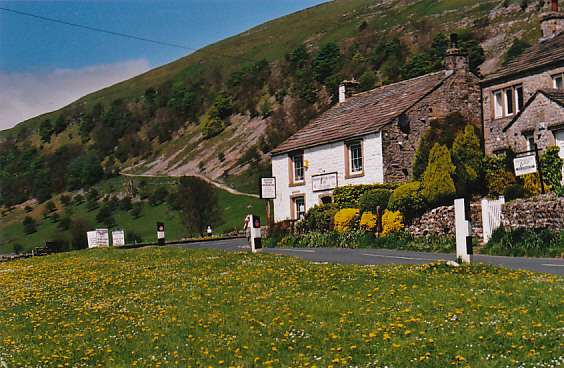 Hubberholme Bridge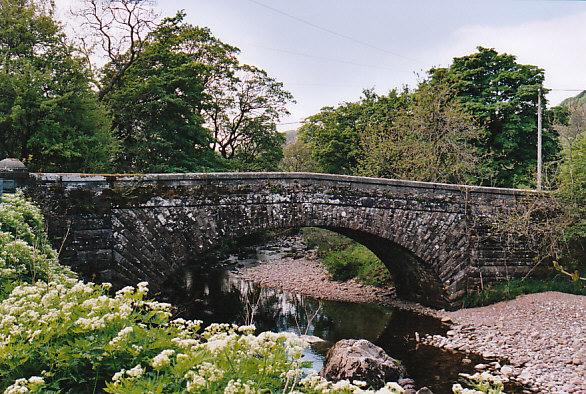 Hubberholme Church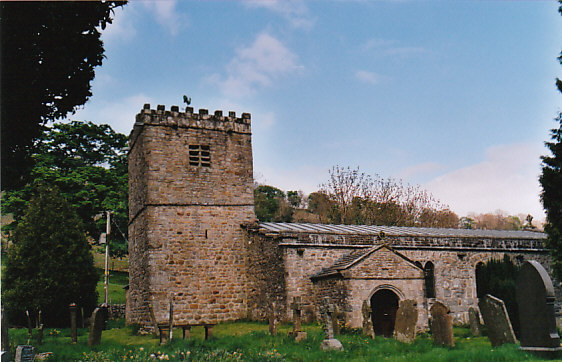 Gathering sheep with quad-bikes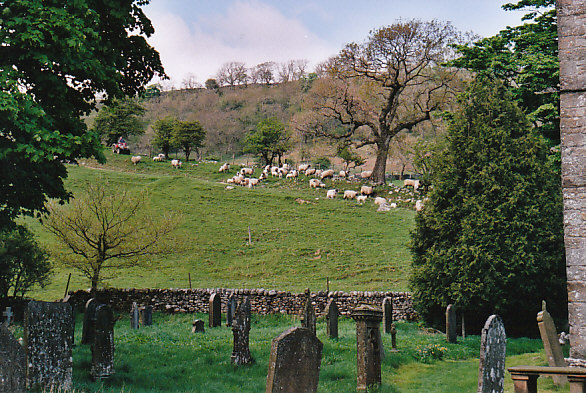 Close by the River Wharfe in Langstrothdale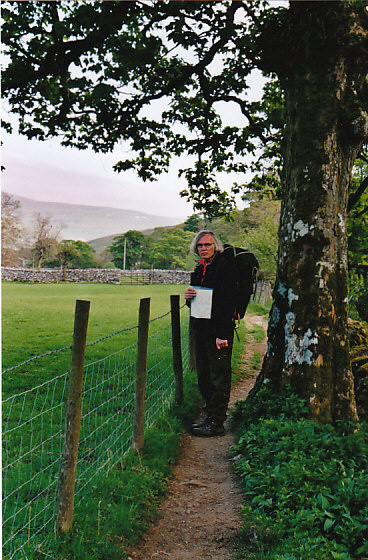 Yockenthwaite Bridge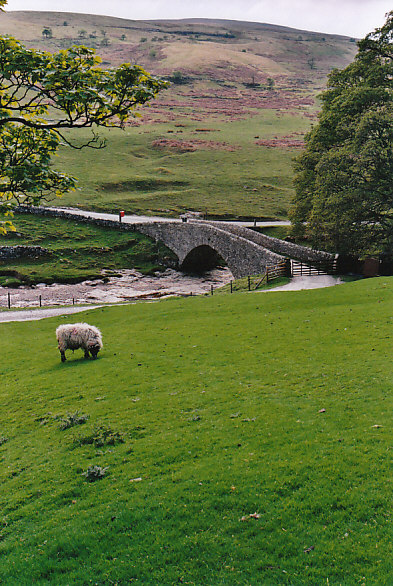 West Deepdale Farm - B & B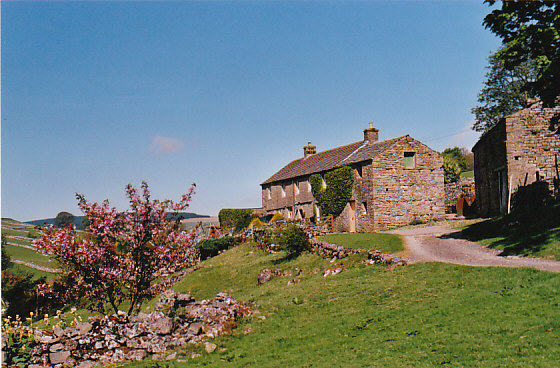 The River Wharfe doesn't get much smaller than this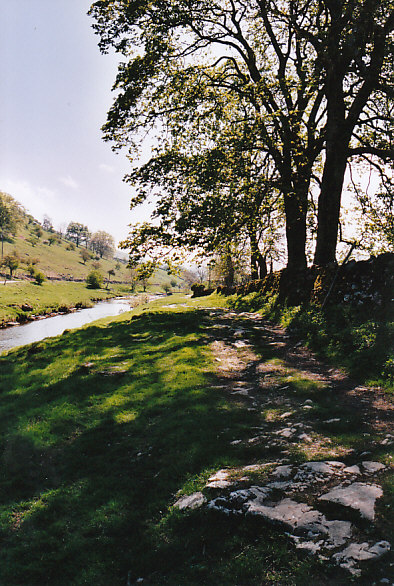 Beckermonds - Oughtershaw beck meets Greenfield beck
to create the Wharfe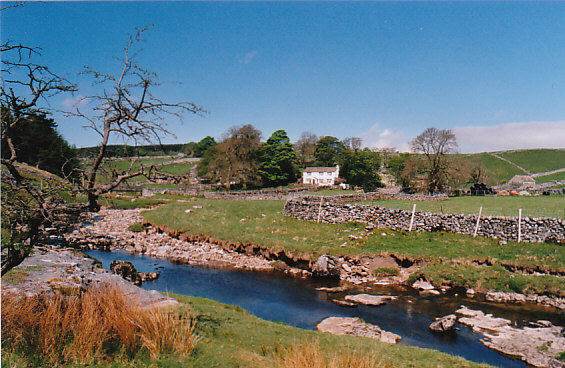 Towards Cam Houses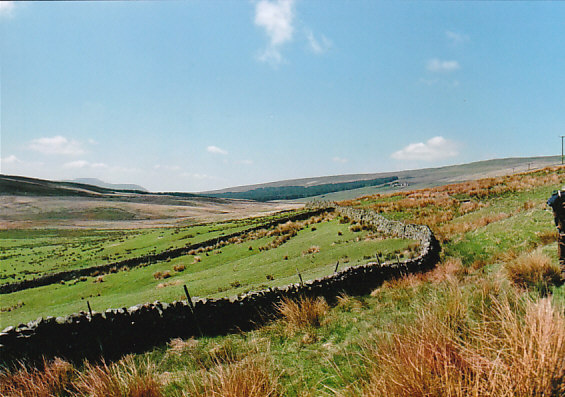 Cam Houses (composite picture)

On West Cam Road & the Pennine Way & Dodd Fell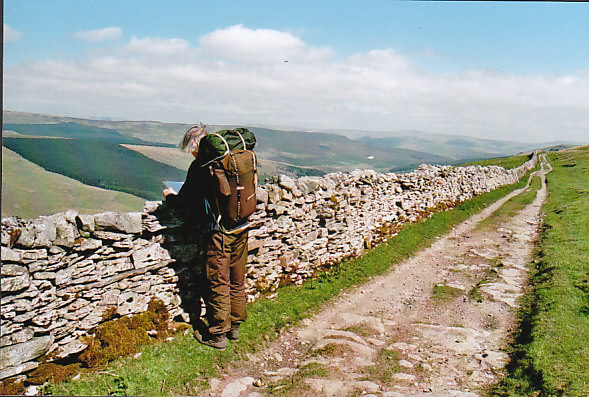 Across the valley toward Snaizeholme Fell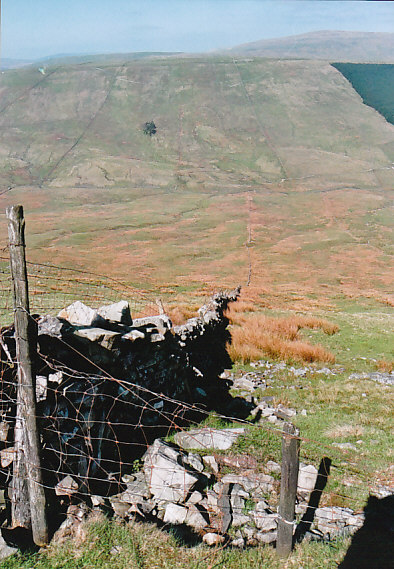 Sleddale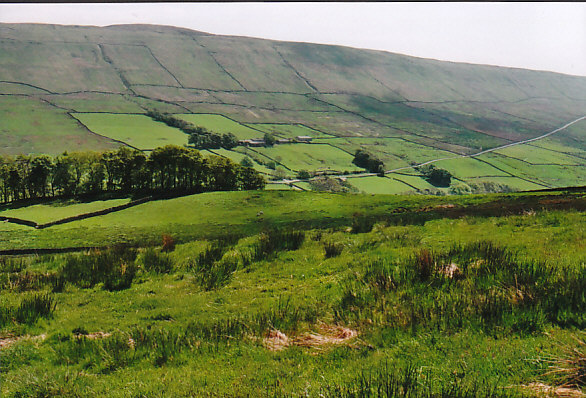 Towards Gayle & Hawes in Wensleydale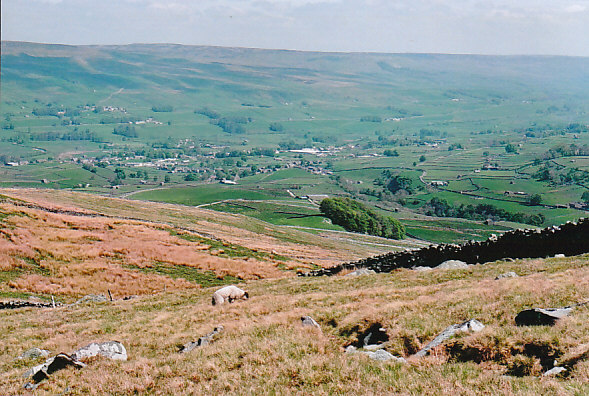 Gayle Mill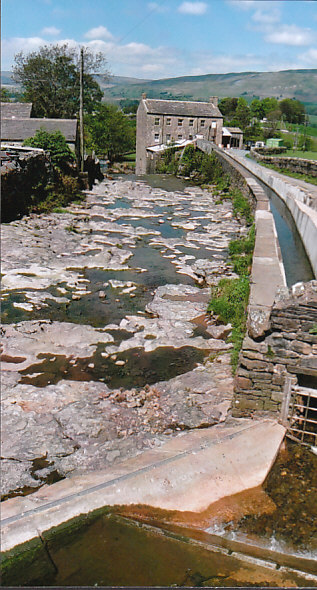 In Hawes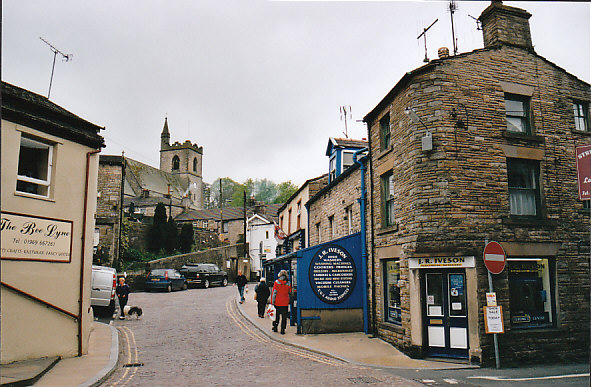 Garsdale station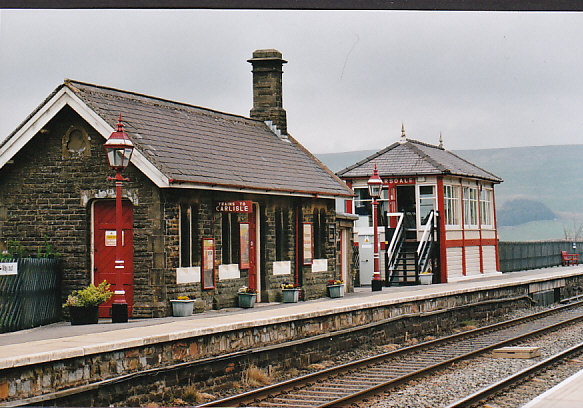 Settle to Carlisle train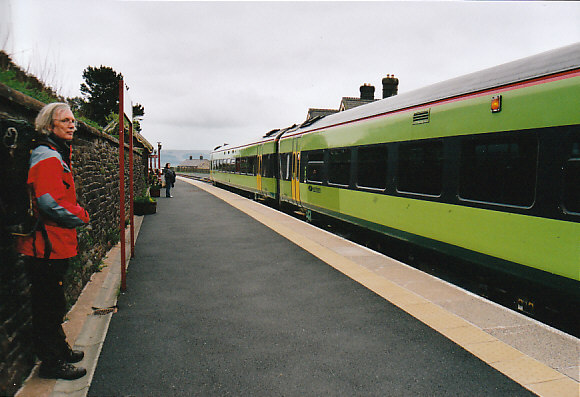 Dent station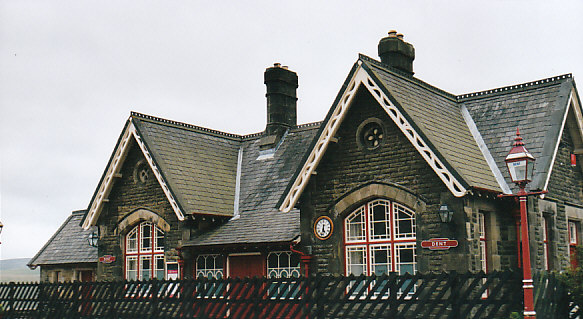 Down into Dentdale at Lea Yeat (composite picture)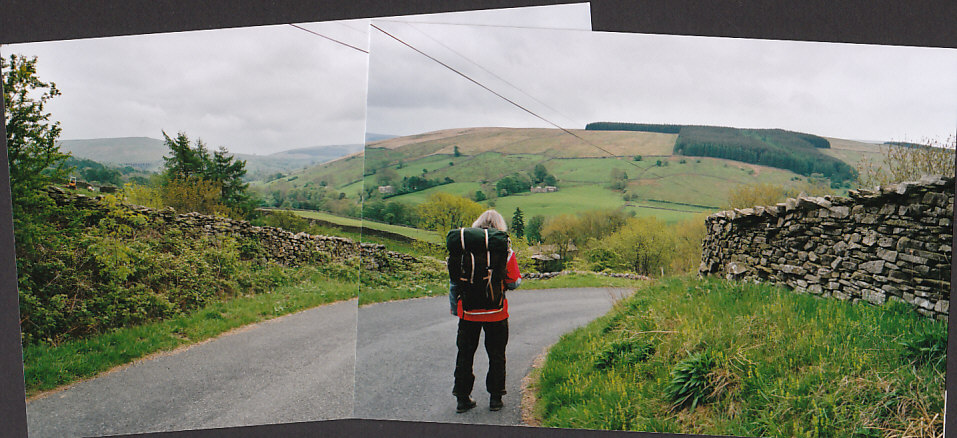 Slack Cottage B&B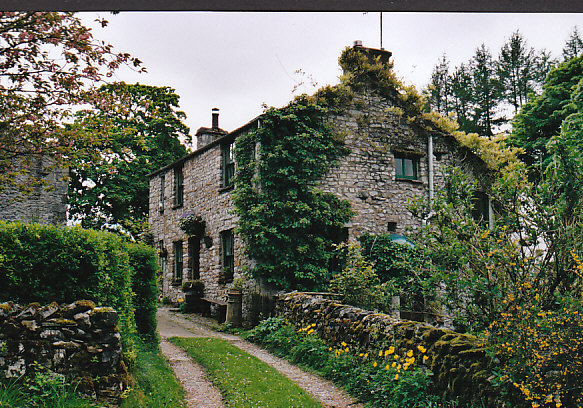 Between ramsons towards the River Dee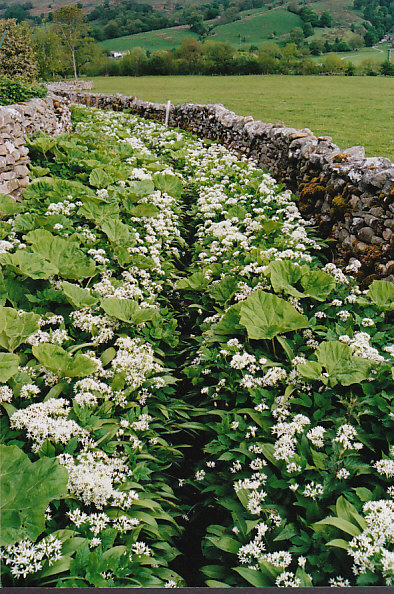 Ford and stepping stones over the Dee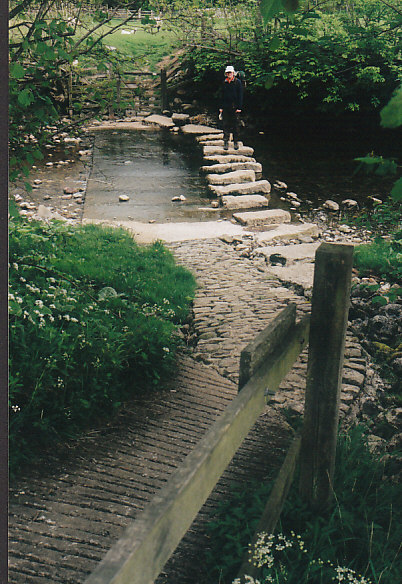 An elegant kissing gate on the way into Dent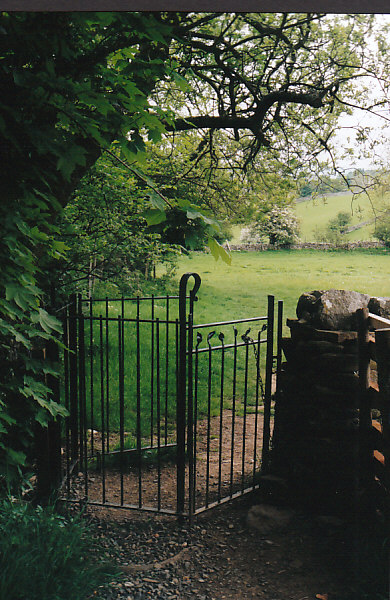 On the cobblestones in Dent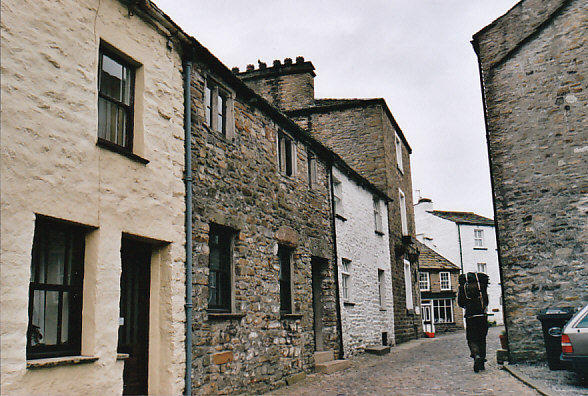 Coffee stop at Dent Chrisian Aid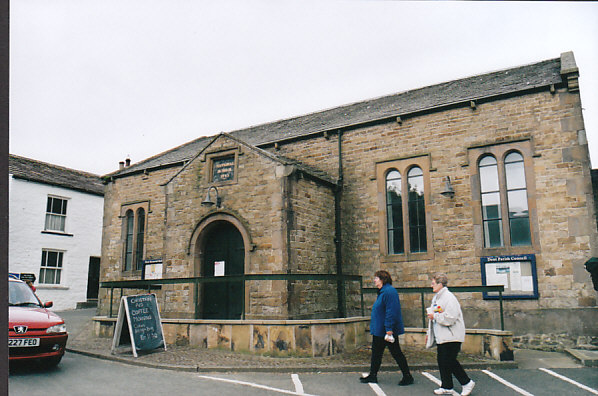 Bluebells on the slopes of Helms Knott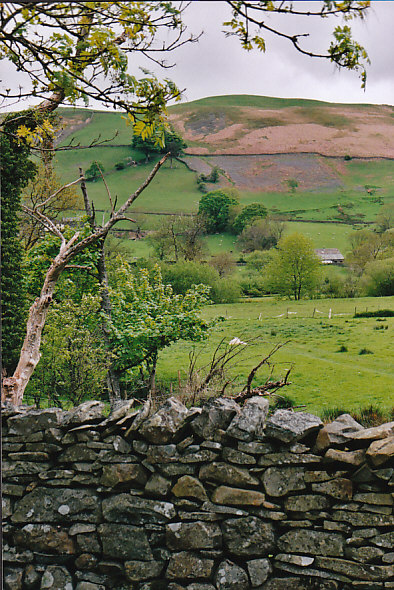 Moles beware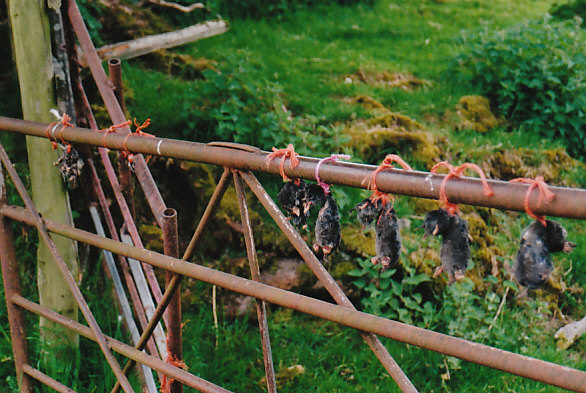 In May we fling the muck away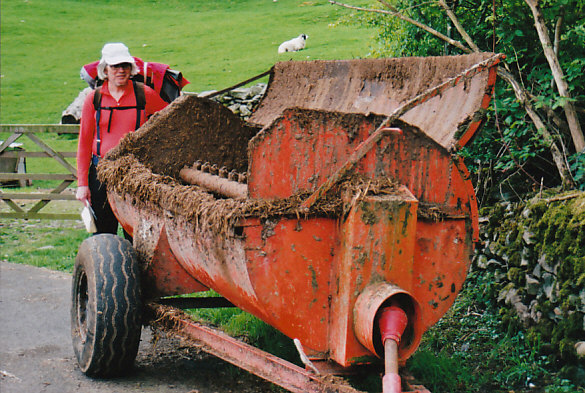 Sedbergh - under Winder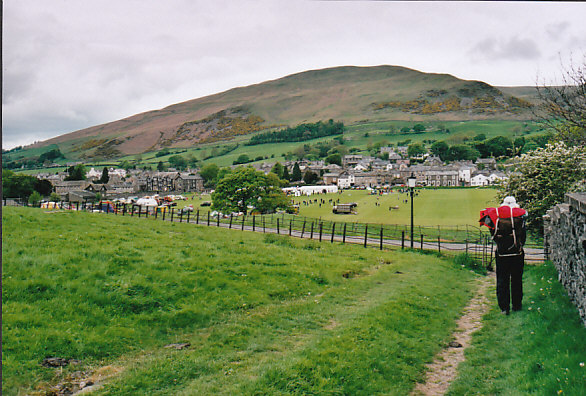 Brantrigg B&B shows our flag on the 17th of May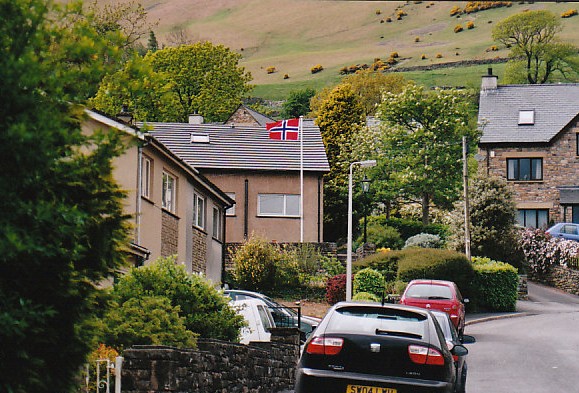 Lincoln's Inn bridge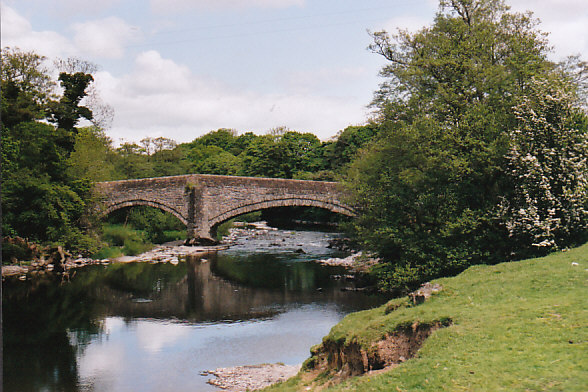 Lune viaduct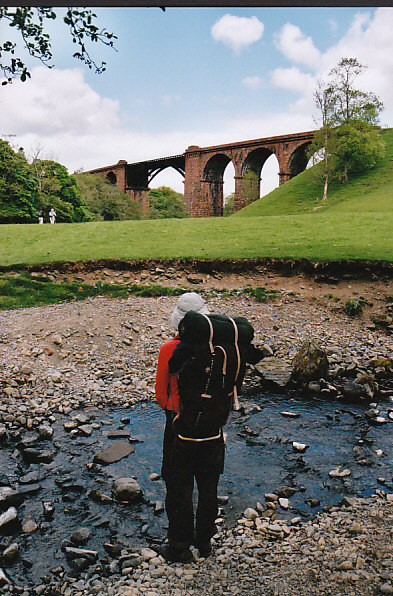 View towards Fox's Pulpit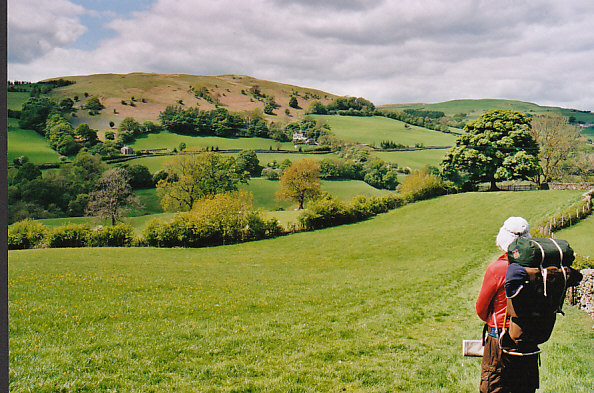 We didn't see them, either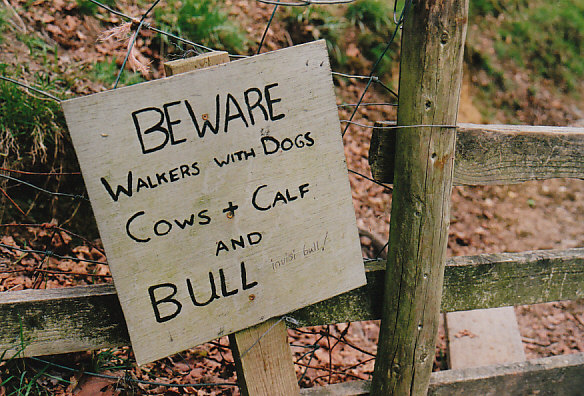 Lowgill viaduct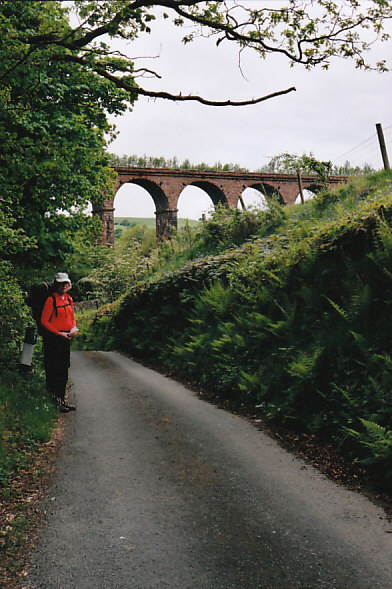 Halfway over the stile leaving Old Scotch Road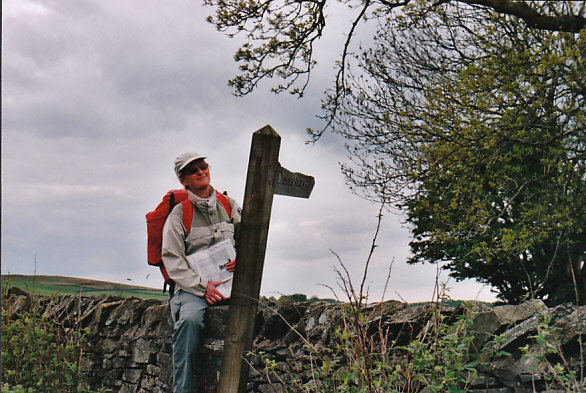 The bed at Crook Howe (by Whinfell Tarn) was very welcome after a long stage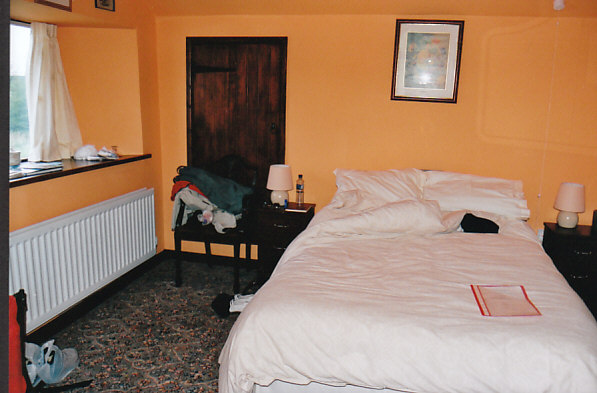 No more pictures until the Eagle & Child and new film from the Beehive in Staveley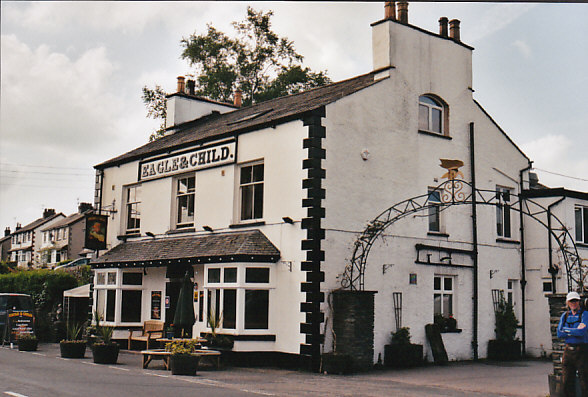 Pasture at New Hall farm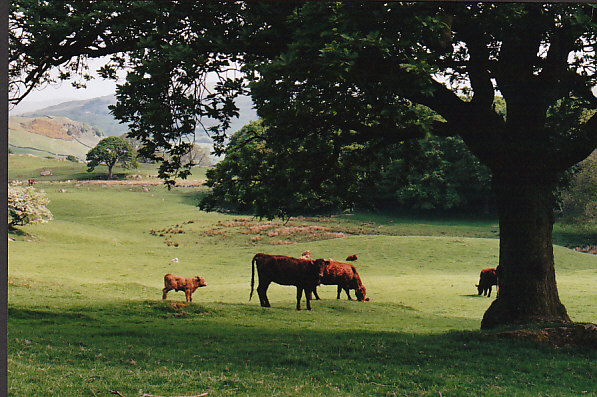 Bridleway between Fell Plain and Crag House farms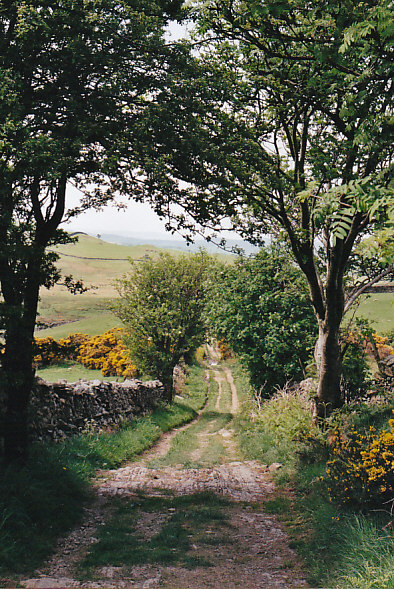 The pond at Home Farm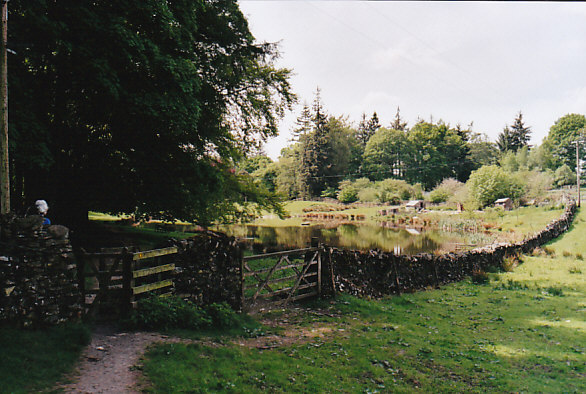 First view of Lake Windermere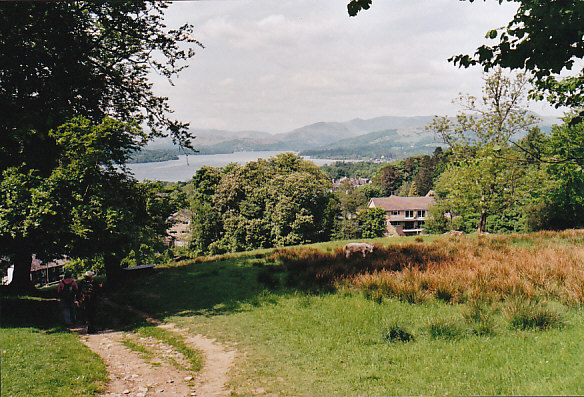 Stone seat at the end of the Dales Way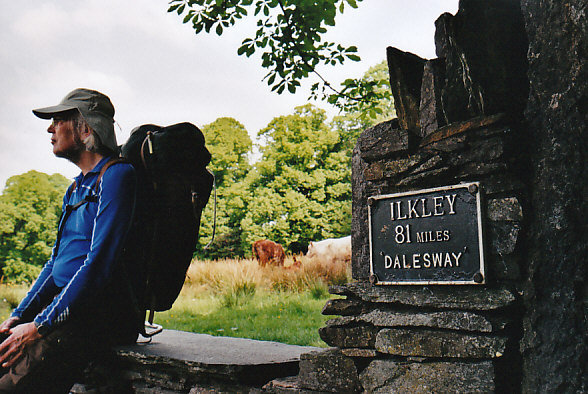 Down Brantfell Road into Bowness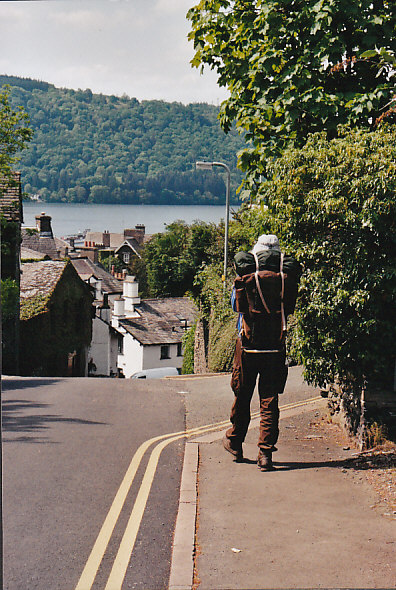 Holmlea B&B in Bowness